For as long as I can remember I have believed that everything happens for a reason, for our deepest growth, even if we are not always consciously aware of what that reason might be.
Over the years I have reflected and reflected on the deeper purpose my eating disorder played in my life and growth, and it was during one of these introspective moments that the analogy came to me of an ICU.
I had this realization that at least for me, my eating disorder was like an ICU stay.
That until then, it had been like living with a body with organs that were very fragile and meant only to work in the most specific of environments....ie., my sense of self worth and of being good enough were only functional when I was popular in school, got perfect grades, was adored by all my teachers and basically everyone, and was chosen first for every PE class....
Then, at age 12, my criteria for external validation started falling apart. My 'organs' ie. my sense of being good enough and indeed of who I was, started falling apart.
And my eating disorder was like my own life-saving ICU.
It was the best I could come up with at the time to get through this period of my life. It supported my failing organs when they could not stand on their own, and it artificially propped me up until I could grow new organs, or heal deeply the ones I had, so that they could carry me through life in all of its turbulent environments and circumstances.
Abiding by my eating disorder rules and pleasing this new inner dictator literally felt like a new lifeline, a new way to feel good about myself independent of everything that felt like it was falling apart around me.
I truly felt like I had been gasping for air in an environment that was giving me less and less of what my fragile lungs needed - validation from peers and basically everyone that I was always liked, smart, good enough, worthy.
My new eating disorder rules felt like a brand new oxygen tank that could give me a new sense of self and of being good enough independent of the people around me.
I felt like I could breathe again.
But I slowly started to realize how heavy this new oxygen tank was. How I could only breathe when I was connected to it perfectly ie. didn't break a single rule. And I started to realize how far I had to go to heal my lungs so that they no longer had to rely on external validation to be able to breathe....
I was slowly starting to realize that relying on this heavy oxygen tank was not a sustainable way of living, that there must be another way.
It was a very long journey to build my new resilient and flexible lungs. Looking back though I am truly grateful for that ICU, which not only got me through a very turbulent time in my life in the only way I knew how, but also showed me where my old lungs had been fragile and how I couldn't go back to using them.
My ICU stay (eating disorder) showed me where I needed to heal my lungs so that no matter the environment they would be able to supply me with rich, life-giving air.
To me this looks like:
Having a sense of who I am and of liking that person regardless of external validation or rigid criteria
Having a relationship with a loving, kind part of myself that is stronger than my inner critic
The ability to call on self-compassion rather than on habitual self criticism when I make a mistake or am going through a hard time
The ability to feel worthy and good enough regardless of my body shape and weight
and so much more which took a long time and lots of self-help books, soul searching and therapy to develop.
I would not wish an eating disorder on anyone and know they are not something we choose. Part of me wishes I had had a shorter-term way of helping myself through my turbulent start to adolescence that wouldn't have taken so long to find my way out of.
However, I also believe that everything truly does happen for a reason, and with hindsight I can appreciate all the gifts and strengths my eating disorder recovery process has given me, and I believe gives to each and every person on this difficult journey.
Journaling Prompts:
Are there any parallels you can see with my ICU eating disorder analogy and your own journey?

Is there another analogy that feels more true for you? And can you see how your eating disorder might be a path for growth in areas where you need it most?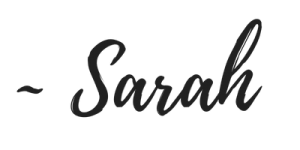 If you feel you could use more support on your eating disorder recovery journey I would love to connect with you. Contact me to book a free video discovery call so that we can explore if working together would be a good fit. I would love to hear from you.