Free Created Downloadable Resources
Below are free eating disorder recovery resources that I've created to support you on your recovery journey. Downloading them will also subscribe you to my newsletter, which I send out very sporadically but include new free resources when I do.
I hope you find strength and comfort in these.
Daily Wise Mind - Guided Journal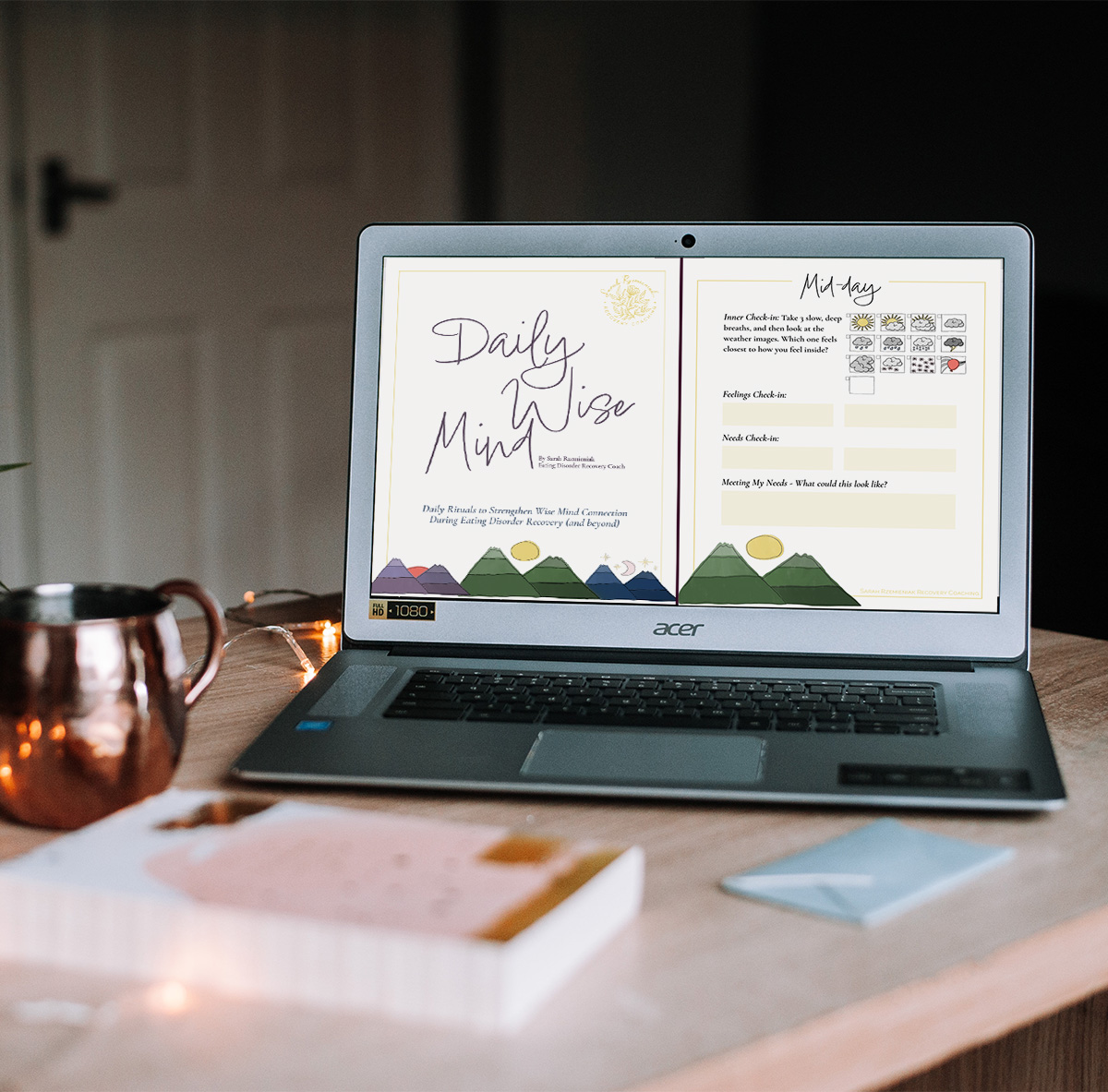 This guided journal includes daily practices for morning, midday and night that helped me tremendously on my recovery journey and that I use with coaching clients.
It's a set of simple practices to help and encourage you to tune into and strengthen your inner wise self over time, which I believe is the greatest key for deep and lasting recovery.
Each day of this journal walks you through these practices, and there is also a template that you can copy and paste or download indefinitely so that you never run out of blank pages.