One of the most helpful things I learned from a therapist during my eating disorder recovery was what she called "positive self-talk".
I know that affirmations or anything that comes across as too forcefully positive can be controversial in the self-help field. However, what she taught me, and what I teach to clients now, runs much deeper than simply positive words which may not feel authentic.
Years after working with this therapist, when I read Carolyn Costin and Gwen Schubert Grabb's wonderful book 8 Keys To Recovery From An Eating Disorder, I realized that what I'd been doing with my therapist was what they call in their book 'dialoguing with your eating disorder self and your healthy self', and it's one of the key tools they teach for helping with recovery from an eating disorder.
I also believe that apart from using these inner dialogues during eating disorder recovery, they are something anyone can use to get more in touch with a deeper part of themselves, and to then take action in alignment with their deeper values and intuition.
What my positive self-talk involved was consciously tuning into that loving, compassionate, wise inner self that I believe every one of us has, and channelling it in my thoughts or journaling, especially to gently counter and talk back to the more harsh, dictatorial, scared eating disorder voice.
Often this exchange, ending from my positive or healthy self, would allow me to take a scary but healthier action.
An example of such an exchange, which might take place either in my head or in my journal, might be:
Eating disorder self:

"I haven't exercised enough today, I feel so out of shape. I need to stop reading, stop sitting so much, and go for a run."

Healthy Self:

"I know you feel that way, but you're doing nothing wrong. You might feel out of shape, but what's so wrong with that, even if it was true? The work you're doing to follow your heart and recover is worth so much more than being the most in shape person in the whole world."

Eating disorder self:

"I wish it was that easy, but if you let yourself get out of shape you'll look terrible, and then you'll never have peace of mind or feel good about yourself."

Healthy Self:

"I know I've used these ways to feel good about myself for a long time, but I want to find a different way. One that lets me act from my heart and not have so many rigid rules. One where I feel good about myself regardless of my weight or how in-shape I am. I need to start challenging you now, so that I can find that."

Eating disorder self:

"But it would be so much easier to just go for a run! You'll feel so much better immediately."

Healthy Self:

"Maybe so, but it's a short-term fix and only perpetuates this cycle I'm in. I'm going to do the hard thing now and continue reading, and over time it will get easier and easier and I'll finally be free to really be me, and love myself for much deeper reasons. I know it's uncomfortable, but in the end it will be worth it. It's the only long-term way."
I've heard of intuition, or our Higher Self voice, described as being more of a whisper. That unlike fear or our inner critics, it won't shout at us so that we can hear it all the time even if we're not paying attention to it.
I've found though, and it's described so beautifully in different spiritual and self-growth books, that when you consciously tap into it, it really does have something wise and beautiful and loving to say. Then of course, the hard part is being able to act from that place....
How you tap into your Healthy Self voice (or whatever term resonates for you) will be unique for you. For me, meditating helped so much, or creating a quiet space for myself, either literally or just internally during my day, and asking myself directly what would my heart or Higher Self say? What feels intuitively right? And then thinking or writing down these thoughts. I would then let the scared part of me reply back, but always end from my Healthy Self, even if I needed to think of what I would say to someone else when it felt too hard to think of a final reply for myself.
Often when the eating disorder or inner critic is very strong and feels like all of who we are, and has been the only internal voice that we have listened to and believed in for a very long time, the healthy self for ourselves may be hard to connect to and hear, even though it is still always there.
In these moments, The 8 Keys book suggests imagining what we would say to someone else such as a close friend or a beloved family member, and then using these messages to gently counter our own eating disorder or inner critic voice.
Gradually, with practice, it will begin to feel more and more true and authentic for you. Gradually, your Healthy Self voice will get stronger and stronger and acting in alignment with its wisdom will get easier and easier, until it feels like all of who you are.
Journaling or Thinking Prompts:
Do you ever notice that the kind, wise words you say to others are very different than what you would say to yourself in the same situation? Our Healthy/Soul/Higher Selves can be so much more available sometimes to others than to ourselves.

What would it be like to try talking back to the inner critic, or eating disorder voice, in the same way you would to a beloved friend who was saying those things? Either in your head, or on paper? And over time, it truly will begin to feel more and more true and authentic for you.
P.S. Two wonderful books for exploring more on this topic are the book I mentioned, 8 Keys To Recovery From An Eating Disorder by Carolyn Costin and Gwen Schubert Grabb, as well as the book Self-Compassion by Kristin Neff. They have both helped me so much, and I recommend them as often as I can.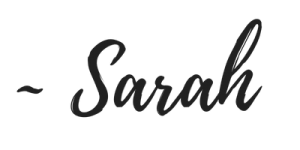 If you feel you could use more support on your eating disorder recovery journey I would love to connect with you. Contact me to book a free video discovery call so that we can explore if working together would be a good fit. I would love to hear from you.