Hello and welcome to my blog!
I hope you will find here inspiration for recovery and getting through tough times, or simply something interesting to read, seeing how someone else has come to view things about life, eating disorders and recovery after many long and introspective years.
I have always been an avid journal writer but this is my first time doing what feels like journaling in public. But I love getting my thoughts down on paper/screen, as well as reading the ideas of others (my favourite books have always been memoirs), so I hope that my thoughts and words will provide something for you just as so many others have for me.
Throughout my journey, hearing the recovery stories of others provided me with so much hope, comfort and inspiration. My desire is to be able to provide this for you as well.
Everyone's recovery journeys are so unique, and I believe that the more people who have recovered who can share about their own unique recovery journeys the greater the chance that others who need it will find something that resonates with them.
And also, this is so beneficial for me too.... as you may find or have found, writing your thoughts down can be so healing and satisfying. It was no surprise to me that eating disorder therapist Carolyn Costin found that journaling was one of the key things that helped alumni of her residential treatment centres recover, and it continues to be something that brings me clarity and peace in my recovered, but in no way perfect, life.
If you have a blog you would like to share I would love to know about it as well! E-mail me or add it in the comments below. Journaling and blogging can be so healing, both for ourselves and others.
I hope you will find comfort, hope and inspiration here.
With love,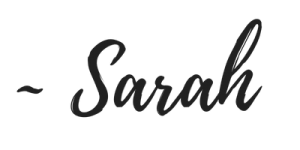 If you feel you could use more support on your eating disorder recovery journey I would love to connect with you. Contact me to book a free video discovery call so that we can explore if working together would be a good fit. I would love to hear from you.