My Journey
I grew up with parents who meditated daily and who hosted group meditations at our home every Sunday. When I was in the hospital for the first time due to my eating disorder at the age of twelve, it was books from their meditation practice that I would ask my mom to read to me. It seemed that whatever I could comprehend from them at that young age brought me great comfort.
For me then, the concepts of spirituality and a soul have never been hard to accept, likely because of how integrated they were into our upbringing.
However, even though I resonated with these ideas - such as my heart being the seat of my soul and how the goal of life was spiritual growth rather than external achievements - it still wasn't enough to fully calm my perfectionistic, anxious temperament or to prevent me from developing an eating disorder. I also cared greatly about how my peers and teachers perceived me and how well I could do in school, and felt worthless when these things didn't go well.
Indeed, when I became the most symptom-free I had ever been upon going away to university, my main motivation was because I wanted to fit in and seem normal from the outside-looking-in rather than because I cared about how I felt on the inside. I just desperately wanted to be liked and to have a boyfriend, and so much of my sense of self-worth still depended on such external benchmarks.
It was after my most significant relapse, which happened after my second year of university, that I realized how tenuous my recovery had been…. I still felt so uncomfortable in my body, and was still so hard on myself, feeling that I wasn't good enough unless I looked a certain way and studied harder than everyone.
I may have been able to maintain a healthy weight and abstain from a lot of my eating disorder behaviours, but it was only because it was what I thought I had to do to fit in and be liked, which I came to depend on in place of depending on my eating disorder's approval. Then, during my relapse, my eating disorder's approval became the most important thing again….
I knew something deeper had to change if I was ever going to be able to fully recover and feel truly at peace with myself.
Even though I knew conceptually that I was a Soul having a human experience and therefore so much more than my external world, it wasn't enough to help me feel worthy without my eating disorder's rules, the body I thought I needed, and external validation from good grades, popularity, and a boyfriend.
And so I became determined to find another way to live. One where I didn't feel so chained to having to get everything so right on the outside, and one where my inner critic, or my eating disorder, would no longer tear apart my sense of self-worth for every tiny imperfection or transgression.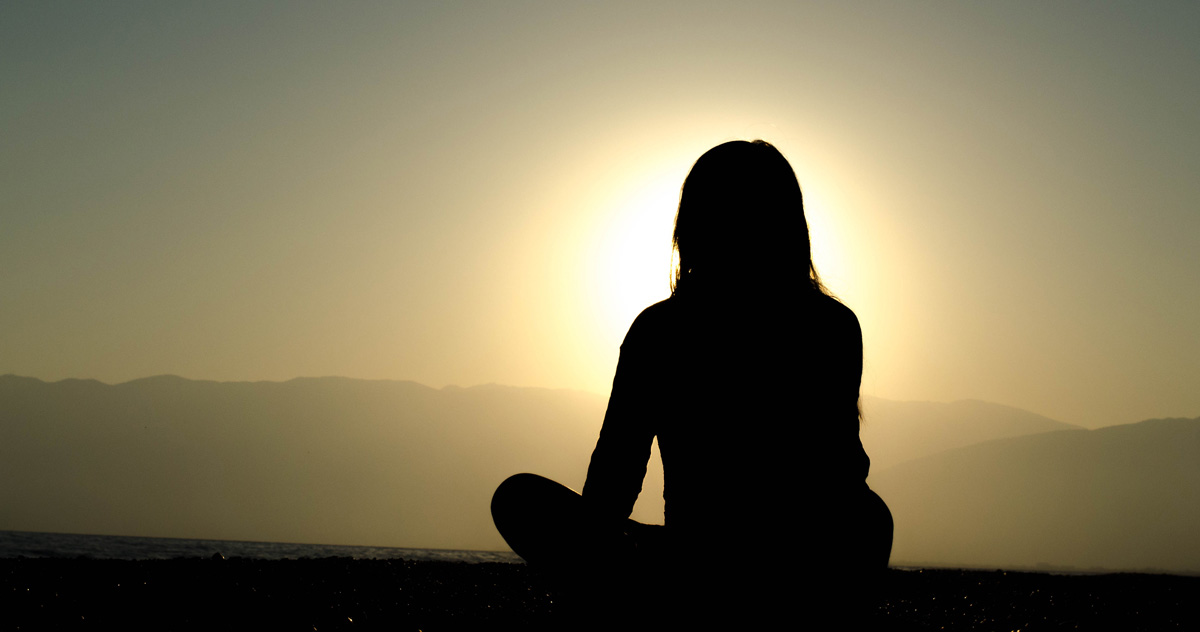 And so I began meditating - the same meditation practice that my parents have done for over 30 years, and whose books I loved growing up. And this helped me not just to know, but to really start to feel, a sense of being more than my body, my achievements, my self-judgments.
For the first time I started to feel connected to a wise, loving, calm part of myself that could cut through all of my fearful mind chatter when I called on it.
And I began reading every spiritual and self-help book that resonated with me…. I would to go bookstores and flip through them and feel right away if one resonated with me and made me feel engaged or if it made me feel heavy and like I wanted to shut it.
And so I read and read, and journaled, and meditated, and saw a therapist, and began working on strengthening the part of myself who could love me and accept me for who I was at my core, regardless of my appearance, my grades, my popularity....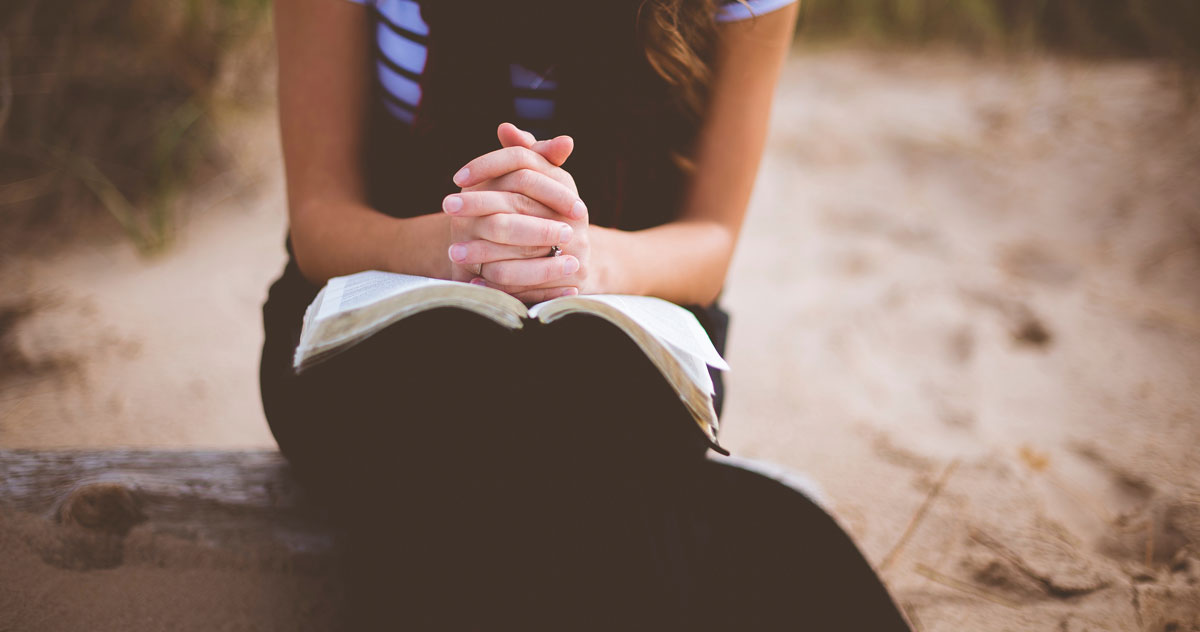 On my books page I've listed the spiritual and self-help books that I've loved the most (with stars beside them), as well as ones that I've heard have resonated with others. At the bottom of this post I also list specific ones that had the greatest impact on me during my recovery journey. Not all are necessarily spiritual, but all are focused on transforming our relationships with ourselves and life in some way.
What do I Mean by "Spirituality"?
When I speak of spirituality, I don't mean any one way to practice it or think about it…. to me, spirituality is any sense of being in touch with a part of yourself that you know is deeper and more wise than your self-image, body, job title, abilities, successes, even thoughts and emotions…. to me, it is believing that we are meant to become more loving and connected of human beings as we go through our lives, and that the trials and tribulations of our lives are here to help us do that - to become less of who we aren't (fearful, self-objectifying, self-doubting, judgmental, me vs. you etc.) and more of who we truly are (loving, connected to each other, aware of a deeper part of ourselves that is in us as well as everyone else).
I really like therapist Carolyn Costin's words on this topic from her book 8 Keys to Recovery from an Eating Disorder:
"With an eating disorder, you fall into the illusion that your worth is tied to the external, to things of the ego such as your looks and your ability to control food or your body. Our goal is to help you tie your worth to your innate intrinsic value as a human being, and your connection to other beings and the world around you. This involves turning your attention to matters of spirituality and soul.... Your soul self is the part of you separate from your thoughts and emotions. Rather than "I am this" or "I am that" your soul self is simply expressed in the phrase "I am." To define the soul exactly is impossible because it is not a thing, it is your essence — in other words, you don't have a soul, you are a soul.... Your soul self is not affected by the criticism or judgments of others and is not attached to having things be a certain way. Your soul self is not concerned with numbers or scales, nor does it have any preconceived ideas about how your body should be.... Understanding and strengthening your soul self will help you connect with what is truly important, putting your ego back in its proper perspective and helping you to leave things, like your eating disorder, behind."
You can also read a wonderful article by Carolyn Costin called "Soul Lessons" here, which describes these concepts further and includes some beautiful exercises for getting in touch with your Soul Self and applying this awareness towards your body. When clients are receptive or interested in this, I love doing these exercises with them.
Final Thoughts & Resources
It was anything but a smooth journey from feeling like I was in recovery to feeling like I was recovered.
My perfectionistic, anxious temperament will always be with me. However, I've found ways of balancing it and calming it and channeling it in meaningful ways.
It took me years of meditating, reading books on spirituality and self-help, and seeing therapists for the wise, healthy, Soul Self part of me to feel strong enough to allow me to feel whole and like I had self-worth regardless of my body's appearance, my grades, my popularity, my performance at work…. Even now, these things still get to me sometimes. It's so hard for them not to in our society I think…..
However, it doesn't take me too long now to be able to re-connect with the wise part of myself who knows I'm whole and good enough regardless…. I'll close my eyes and meditate, journal, or talk it through with a good friend, and slowly feel connected again with the part of myself that knows I'm so much more….
If you feel you are on a similar journey, try your best to be patient with yourself. These shifts take time.
Don't feel you have to do this in the same way anyone else does. You might not call it a soul or even spirituality. You might find this deeper sense of yourself and connection with the world through art, at church, while playing music, while being outdoors…. We are all beautifully unique despite our common humanity, and so your journey to finding what makes you feel like more than your eating disorder, more than your body, more than your external world, will be unique to you....
Practices:
I'll leave you with a list of some other practices that you might resonate with for helping you to connect to this deeper part of yourself. I know that meditating and reading books on spirituality are not for everyone.
This list is adapted from the book 8 Keys to Recovery from an Eating Disorder Workbook by Carolyn Costin and Gwen Schubert Grabb:
Go on a quiet nature walk.
Find somewhere where you can be alone and listen to beautiful music.
Watch the sunset or moonrise in complete silence.
Find a gentle yoga practice not overly focused on physical fitness or appearance (for more information on yoga and its healing benefits for body image and eating disorders I highly recommend the book Yoga And Eating Disorders).
Get a box of Angel Cards. (Tip: you can order them online.) Each day or each week, draw an angel card from the deck and use the information on the card as a guide to help you pay attention to certain aspects of yourself.
Listen to the song "The Healing Room" by Sinead O'Connor. Take some time and listen to it a few times, and then write what it means to you.
Find a poet you like. If you don't know any, we suggest Mary Oliver, Pablo Neruda, or Maya Angelou. Get opinions from others; there are countless poets out there, but chances are a good friend will turn you on to one who you really like. Read a poem at night to put the day to rest with beauty, or read one every morning to start your day. (My personal favourite is Rumi).
Listen to the song "Me" by Paula Cole and write about how you might relate to it, or if you don't then why not.
Come up with a quote that is a reminder of soul or re-enchantment for you and make a sign to put up somewhere you will see daily, or put the saying in your wallet or purse. Send the saying to a few close friends.
Grow some flowers, vegetables, or herbs. Growing a life form is a lost art, taken for granted. It brings reconnection with the miracle of life.
Bring "soul" to a dining experience by using linens, putting flowers on the table, lighting candles, or reading a blessing.
Books:
If reading is something you enjoy, you can explore my books page for ideas that might resonate with you. These are some that had the greatest impact on me during my recovery journey:
Meditation:
If you are interested in beginning a meditation practice, there are so many different types to choose from.
The one I practice is called Heartfulness or Sahaj Marg, but there are so many others such as those focused on the breath, on mantras, Vipassana, Insight Meditation, Transcendental Meditation, and so many more.
You may also find that guided meditations are an easier place to start. Kristen Neff has some beautiful ones based on self-compassion here, and Tara Brach has some beautiful ones based on Buddhist principles here. There are also phone apps with guided meditations and mindfulness techniques such as Insight Timer and Headspace both with free and paid options.
I encourage you to explore on your own and to find a practice that resonates with you.
There are countless definitions and descriptions of what meditation is. However to me, it is any practice where we deliberately turn our attention inwards, towards the part of ourselves that is deeper and larger than our external sense of self and circumstances, than our thoughts and feelings, that is connected to the universe and others in a deep way.
Each of us is unique, and there is no one way to meditate or to practice spirituality, just as there is no one way to recover from an eating disorder.
Journaling Prompts:
What is your definition of spirituality? Of soul? And do these definitions have a positive or negative connotation for you?

Is there anything in your life that reminds you, or gives you a sense of, being more than your body, your eating disorder, your achievements, your failures? When do you feel this, or what is it that causes you to feel this?

Do you think that finding ways of increasing this feeling would help you on your recovery journey? How?

Is there anything you feel inspired to begin doing or bringing into your life, or increasing in your life, to help you connect with this sense of yourself more?
With love,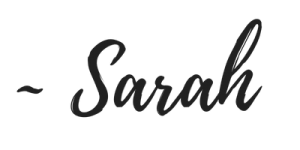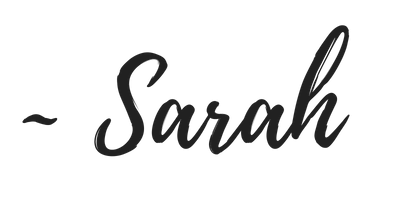 If you feel you could use more support on your eating disorder recovery journey I would love to connect with you. Contact me to book a free video discovery call so that we can explore if working together would be a good fit. I would love to hear from you.